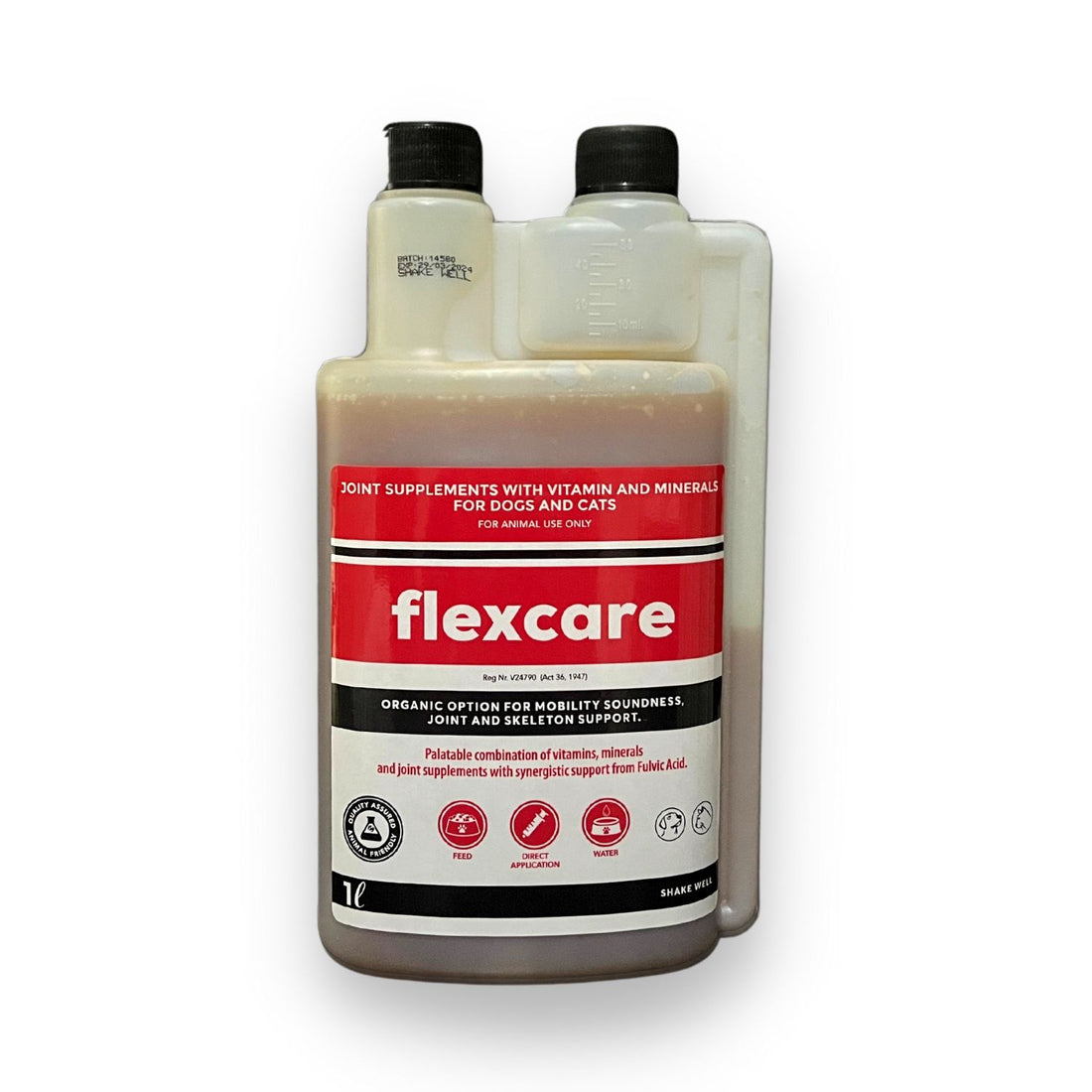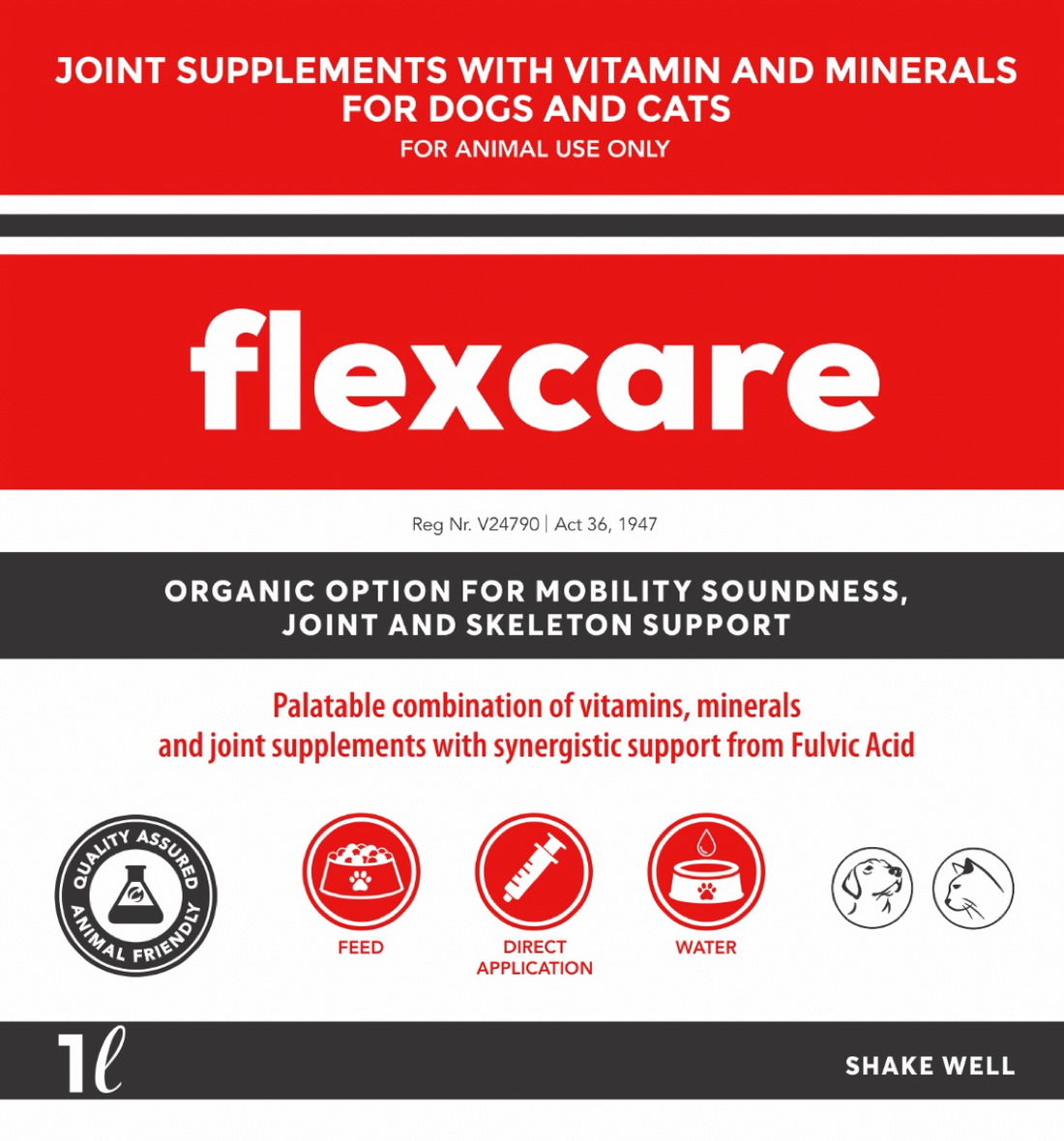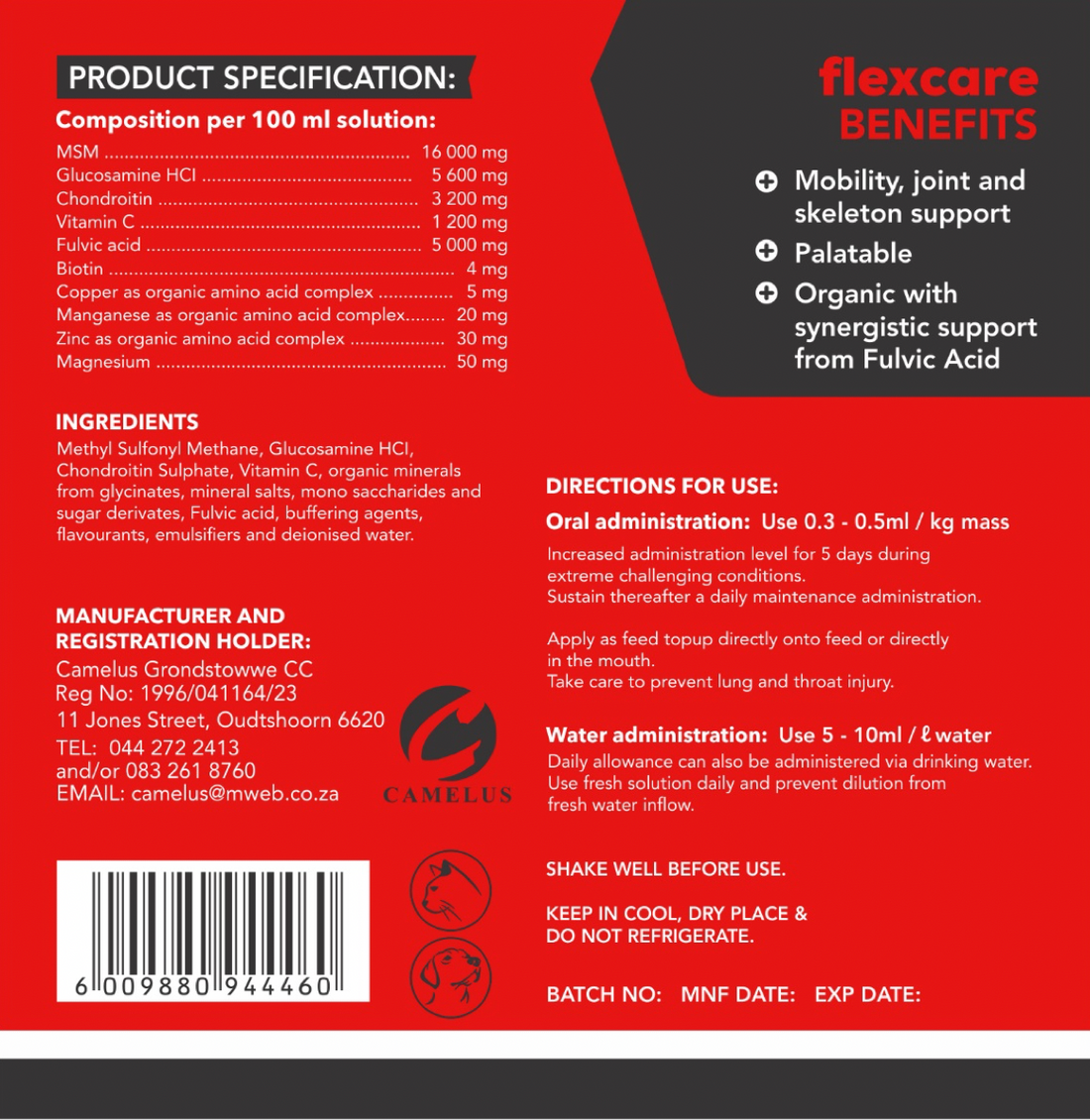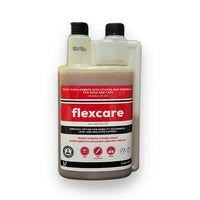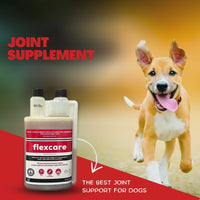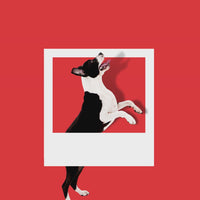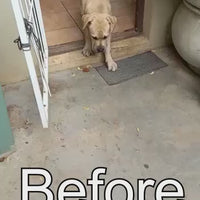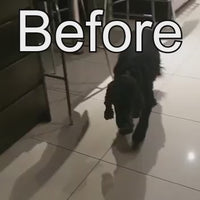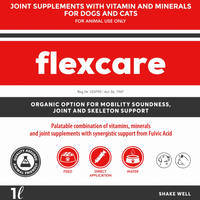 Flexcare (Joint Supplement For Dogs & Cats)
Flexcare is a combination of organic joint supplements (MSM, Chondroitin and Glucosamine) and traces elements from Glycinate chelates to assist in skeletal, mobility and well-being support. The anti-inflammatory and chelated properties of CHD Fulvic acid and Vit C enhance the effectiveness of absorption of these actives.  Flexcare is very effective as prophylactic maintenance support and for therapeutic use with increased levels of administration.
Key Features
Joint Support

Skeleton Support

Increase Mobility
Increase Soundness
Animal Types
We offer free fast shipping on all of our products. Our products will be delivered to you within 2-3 business days.
DISCOVER THE DIFFERENCE
WE DELIVER RESULTS
Scientifically superior animal nutrition that promises peak performance and optimal health in both farm animals and pets.
READ MORE