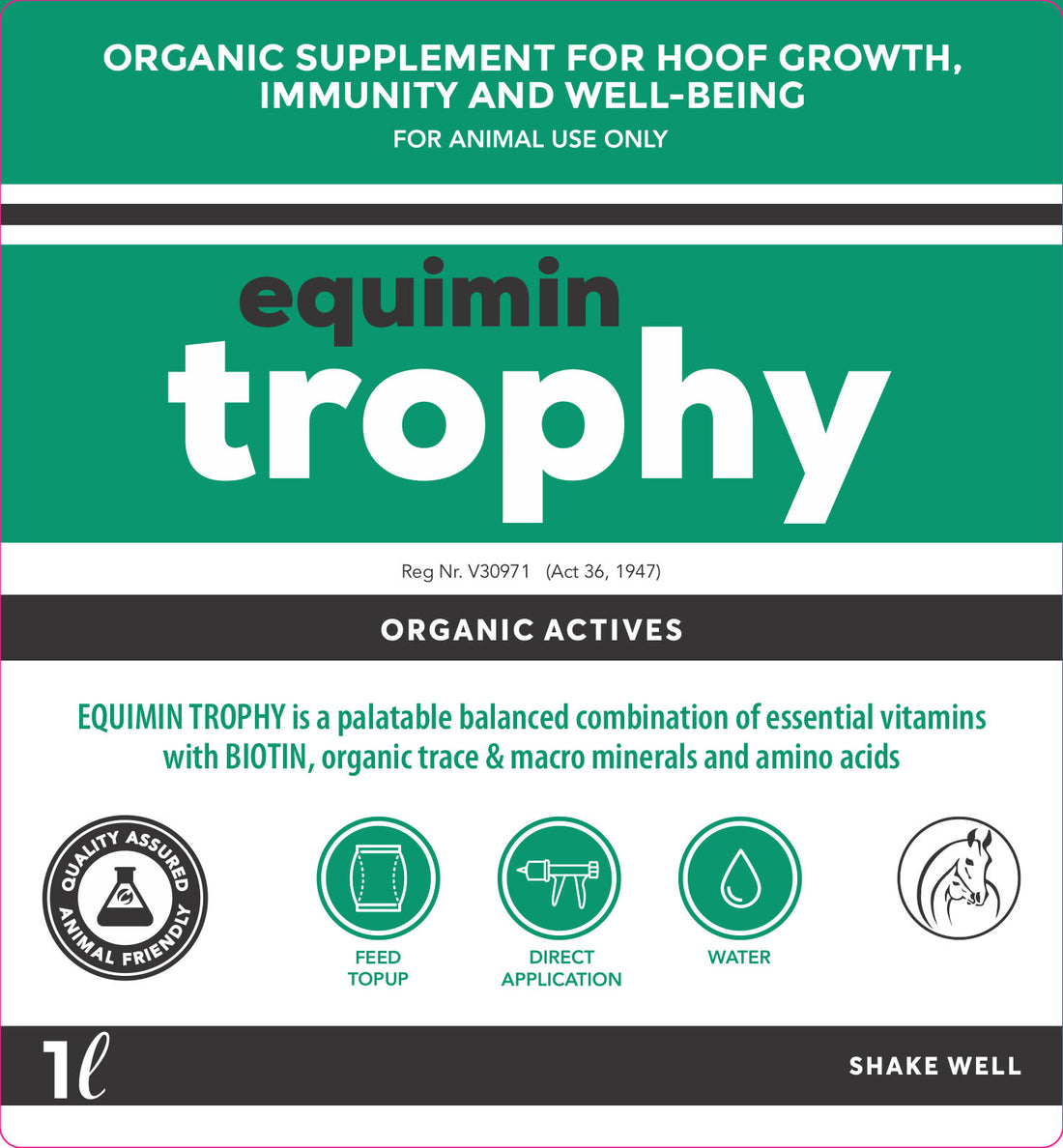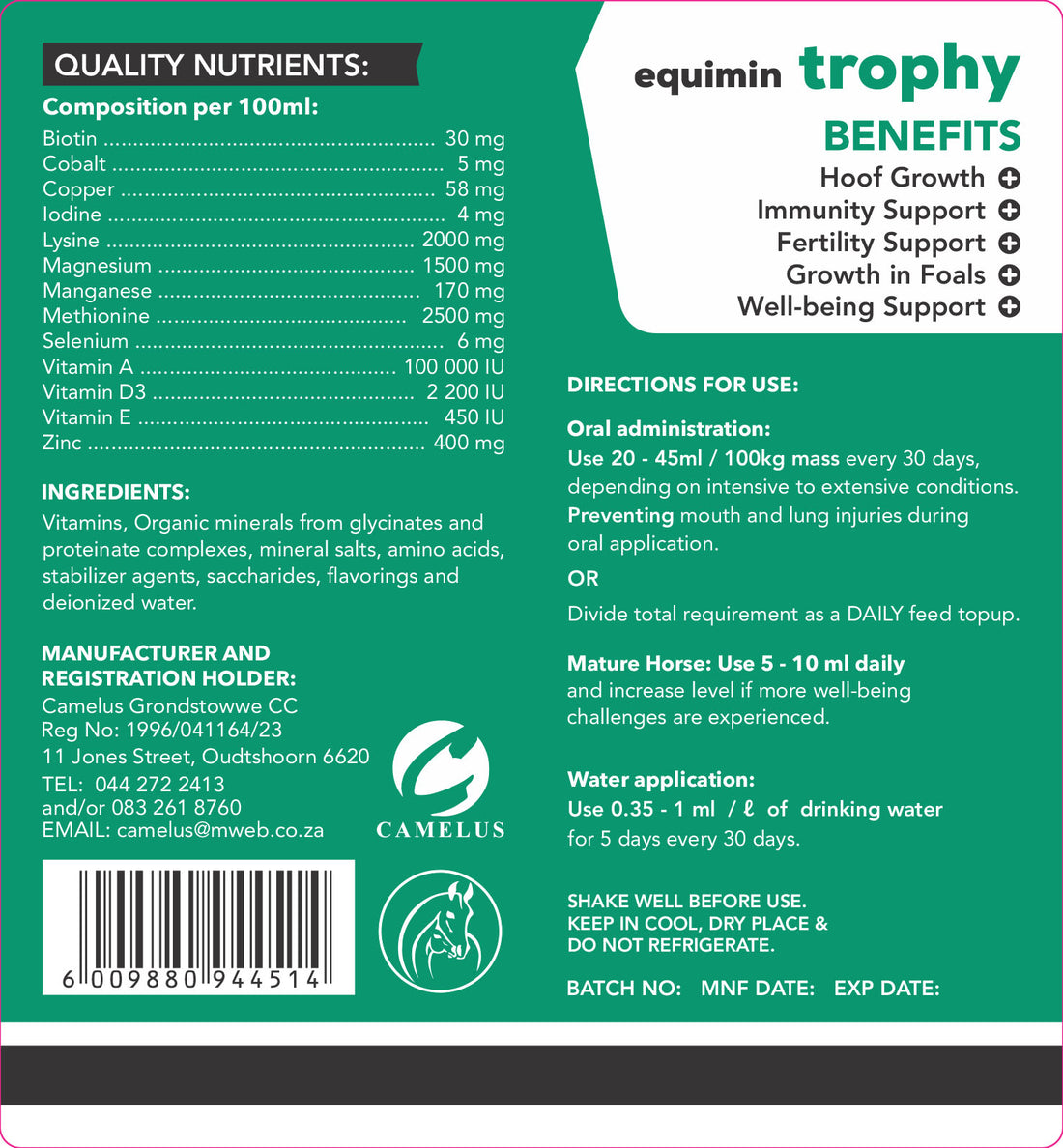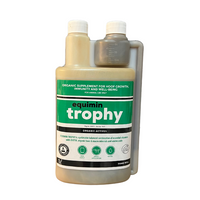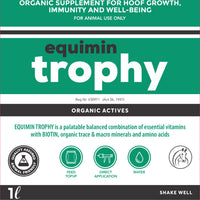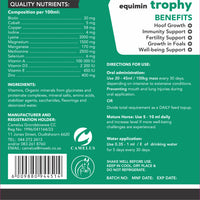 Equimin Trophy (Supplement For Horses & Game)
A palatable water-soluble gel for Horses & Game. Assists in hoof health, fertility, immunity, growth performance and general well-being by supplying essential organic trace minerals, amino acids, magnesium, mineral salts, fat-soluble vitamins (A, D, E) and biotin.
Key Features
Hoof Health

Fertility Support

Immunity




Growth




General Well-Being

Minerals

Amino Acids

Magnesium

Minerals Salts

Fat-Soluble Vitamins

Biotin
Animal Types
We offer free fast shipping on all of our products. Our products will be delivered to you within 2-3 business days.
DISCOVER THE DIFFERENCE
WE DELIVER RESULTS
Scientifically superior animal nutrition that promises peak performance and optimal health in both farm animals and pets.
READ MORE